In recent years, the world has seen a steady increase in the number of patients with liver diseases, in most cases accompanied by the development of liver failure. Liver failure occurs when your liver isn't working well enough to do its job (like producing bile and ridding the body of harmful substances). The algorithm for the treatment of this pathology involves the use of not only drugs but also radical methods, in particular liver transplantation. For treating patients with liver failure, drugs of various groups are used, which is due to the etiology of the disease. But in any regimen for treating liver failure, there are always drugs from the group of hepatoprotection.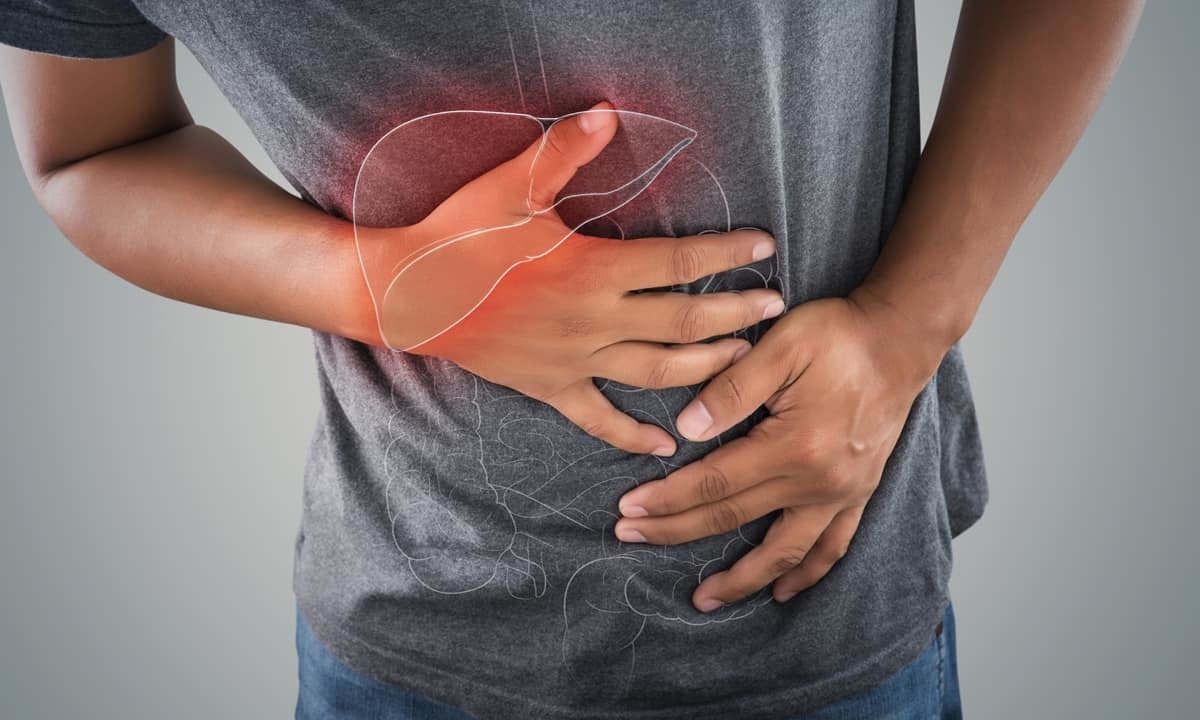 Simultaneously with drug therapy, methods of extracorporeal liver support can be used to prolong a patient's life on a waiting list for an organ transplant. According to statistics, this disorder is detected in men twice as often as in women. More than 60% of cases of liver pathology end in death. However, with timely treatment, the functions of the organ can be restored. Find out by what signs the disease can be detected and which pills for liver failure should be taken.
What is Liver Failure?
Liver failure is a serious disorder characterized by deterioration of the liver. The organ ceases to perform some of the functions assigned to it, as a result of which toxic metabolic products accumulate in the body. These include fatty acids, ammonia, phenols, hydrogen sulfide, mercaptan, etc. They affect the central nervous system and increase the risk of developing dangerous complications that can be fatal.
There are acute and chronic liver failure and its 3 stages: stage I — initial (compensated), stage II — pronounced (decompensated), and stage III — terminal (dystrophic). End-stage liver failure ends with hepatic coma. Every year, 2,000 people die from fulminant (fulminant) liver failure worldwide. Mortality from this symptom complex is 50–80%.
Reasons for the Development of Liver Failure
Viral hepatitis plays a major role in the development of liver failure. Doctors say that about 52% of diagnosed pathologies are associated with HBV- and HAV infection. Most often, the violation is detected in men over 40 years of age suffering from liver diseases.
Also, factors in the development of liver failure include:
uncontrolled intake of certain medications — paracetamol, diuretics;
infection with adenovirus or herpes simplex virus;
the use of drugs and large amounts of alcohol;
poisoning with poisons of inedible mushrooms;
pancreatic or lung cancer;
blunt trauma to the liver, surgical interventions.
Gastrointestinal infections, autoimmune diseases, and malignant neoplasms increase the risk of developing pathology.
Main Symptoms
The clinical picture directly depends on the stage of development of liver failure. There are three of them — compensated, decompensated, and terminal. At the initial stage, the following signs are found:
bad breath,
indigestion,
yellowing of the skin,
weight loss,
swelling,
baldness.
With a pronounced violation, patients are concerned about ascites, neuromuscular disorders, decreased libido, and fever. At the last stage, a hepatic coma develops. It is preceded by epistaxis, convulsions, excessive weakness, urinary incontinence, and confusion. If you start taking drugs in time for liver failure, the prognosis for the patient will be favorable. Therefore, it is necessary to consult a doctor when the first alarming symptoms appear.
What Drugs are Indicated for Liver Failure?
Taking pills for liver failure should be agreed upon with your doctor. Treatment of liver failure is long and directly depends on the severity of the disease. A patient with liver failure is prescribed a special diet in which the intake of protein and salt is reduced. Of the medicines, the patient is immediately prescribed antibacterial drugs (cephalosporins) and hepatoprotective drugs similar to Zofran whose generic version you can find on Canadian referral services such as Canadian pharmacy generics, discount platform that offers a wide choice of drugs from the best suppliers. To reduce the percentage of absorbed ammonia (a breakdown product of proteins), Lactulose is prescribed. If there is bleeding, then it is also necessary to prescribe vitamin K, if bleeding is increased, then fresh frozen plasma should be prescribed.
To maintain the metabolism of minerals in the body, vitamin D and folic acid are prescribed. When stopping the severity of the disease process, it is necessary to treat directly the cause that caused the development of insufficiency. In viral hepatitis, interferon is administered. If there is an obstruction of the bile duct by a stone, then urgent surgical intervention is necessary. With ascites syndrome, paracentesis is performed to evacuate fluid from the patient's abdominal cavity. Below we have given a small list of drugs that are used to treat liver failure.
Ademetionine
Ademetionine is used to treat chronic liver diseases such as intrahepatic cholestasis, a condition associated with decreased bile flow resulting in bile buildup. The drug is available at Canadian and US online pharmacies, as well as at land-based Canadian prescription drugstore.
Avatrombopag
Avatrombopag tablets are indicated for the treatment of an abnormally low platelet count or a condition of thrombocytopenia in adult patients with severe liver dysfunction who are planning to undergo medical or dental intervention.
Glecaprevir and Pibrentasvir
The combination of Glecaprevir (an inhibitor of the HCV NS3/4A protease) and Pibrentasvir (an inhibitor of the HCV NS5A phosphoprotein) is used to treat all genotypes (1–6) of chronic hepatitis C virus infection with either no cirrhosis or early-stage compensated cirrhosis in adults. You can buy the drug online at CanadaDrugsOnline.com.
Lamivudine
Lamivudine is a potent nucleoside reverse transcriptase inhibitor (NRTI) analog used for HIV/AIDS and hepatitis B alone or in combination with other drugs.
Prevention of Liver Failure
Prevention of acute liver failure is reduced to the prevention of infectious and toxic liver damage. Prevention of chronic liver failure is the timely treatment of liver diseases that can cause it. Of great importance in the fight against alcoholism.
Forecast
The prognosis for timely treatment of acute liver failure is favorable. Chronic liver failure, is unfavorable, however, in some cases, hepatic coma can regress (decrease) and recur (return) for many months. The prognosis of hepatic coma depends on its depth — in the early stages, with vigorous treatment, recovery is possible, at the stage of coma itself, in most cases, the process is irreversible.