According to recent researches, generics take more than 50% of the world's pharma market. Policies on the use of such medications vary from one country to another, but most governments treat the prescription of generics positively or even encourage it. For example, in the United States ― the country that is known to have one of the best healthcare systems in the world ― doctors give preference to generics in about 90% of cases. According to the official statements of the FDA from their website, generics create competition in the market and enhance the affordability of medicines. And in many other developed countries, the situation is similar. So, generics are certainly worth a try, although there are certain safety issues to pay attention to.
What Are Generic Medicines?
In plain language, a generic is a copy of a brand medication that is produced by a different pharma manufacturer after a patent on an original product expires. That means that generics and original drugs are identical in the following features:
active ingredients;
therapeutic effects;
indications;
contraindications;
side effects;
usage rules;
dosage (although in the case of generics the selection of doses can be extended).
Still, there are certain differences. The formula of a generic can be slightly modified in order to make it more favorable for customers. First of all, generics are often produced in a wider assortment of pharmaceutical forms. For example, while brand-name Viagra is manufactured in the form of tablets, its generic versions are available in the form of soft gel capsules, flavored chewable tablets, oral jelly, so that every customer can choose the option that suits his needs and preferences the most. Secondly, a company producing generics can improve an original formula in order to reduce the frequency or quantity of side effects, prolong the action period of medicine or make it start working faster.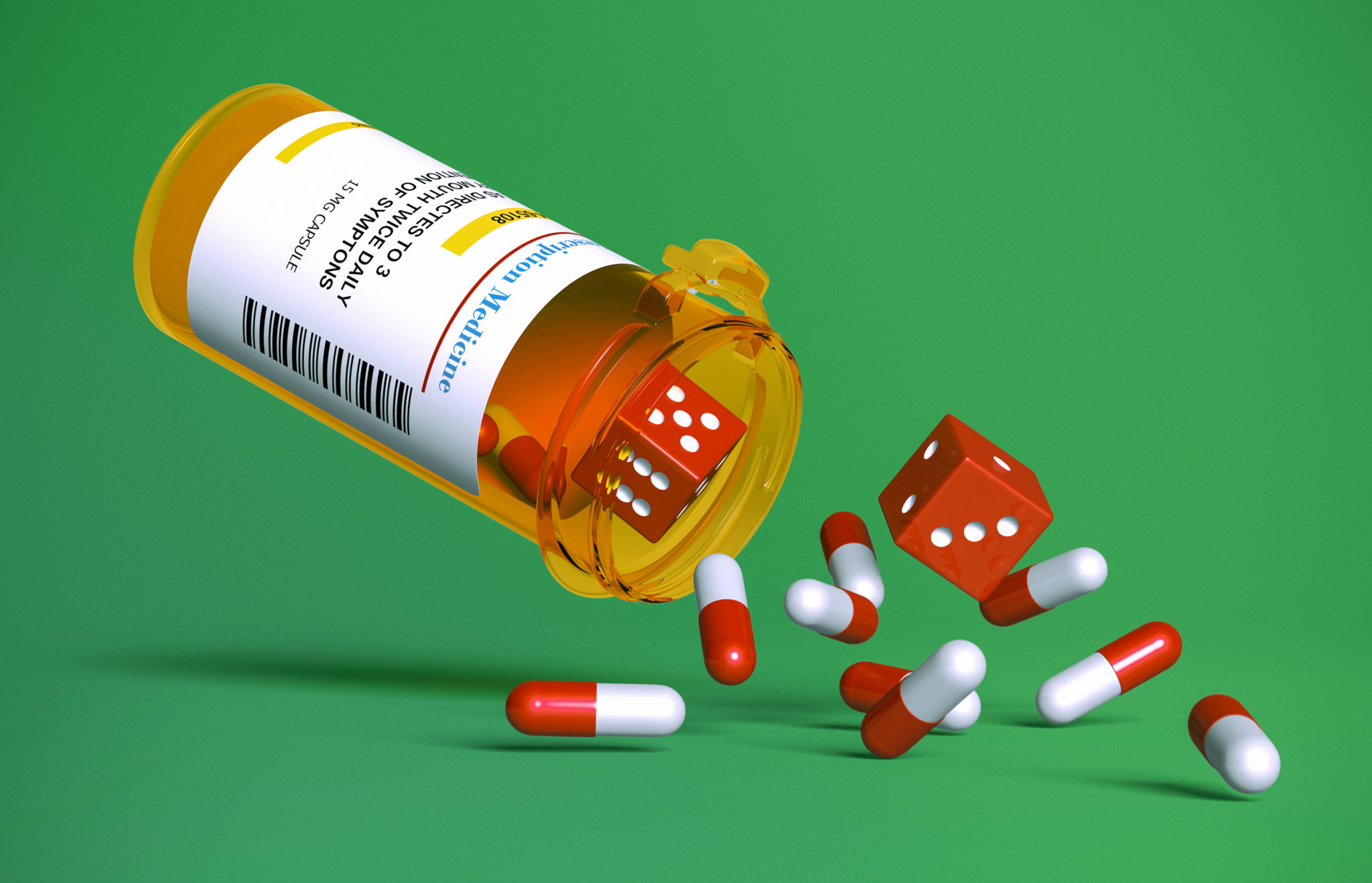 Furthermore, according to standards, generics can contain different auxiliary ingredients, like flavorings or stabilizers (while active substances should be identical). Certainly, these auxiliary components do not make any impact on the effectiveness of a medication. But, similar to active substances, auxiliary ones can cause allergic reactions. So, when switching to generics, one should take precautions and make sure that he is not allergic to any of the components of a new product.
Are Generics as Safe as Brand-name Medications?
Taking into consideration the wide use of generic medications throughout the world, one can safely claim that there are no safety risks. Generics are bioequivalent to original medications. Still, many patients avoid buying them, due to all sorts of prejudices associated with their cheap price.
So, why are generics so cheap compared to brand products? The main reason for this is a significant reduction in expenses. First, companies producing generics do not need to invest money in developing a formula and patenting it, since there is a ready formula created by an original manufacturer. Apart from that, generics are produced in developing countries mainly, and, there, prices, salaries and, consequently, production costs are much lower than in developed countries. That does not make any impact on the quality and safety of final products though. Finally, according to FDA —
"Generic medicines tend to cost less than their brand-name counterparts because they do not have to repeat animal and clinical (human) studies that were required of the brand-name medicines to demonstrate safety and effectiveness."
To sum up, a dramatic difference in price between brand medicines and their generic alternatives is quite reasonable, so there is no need to worry about that.
How to Check whether the Generic Product Selected Is Safe?
Similar to the situation with brand-name medicines, generics are frequently counterfeited. In most cases, counterfeit medicines are made of chalk and produce no effect at all. Such products do no harm in a direct way since chalk is safe for a human organism. However, since they do not produce any therapeutic effect, that is likely to lead to a deterioration in the condition of a patient, which may become even fatal.
So, how to avoid those risks? To tell the truth, a patient cannot check the quality, safety, or effectiveness of a product without special knowledge, skills, and equipment. That is the competence of governmental controlling bodies. The only precaution you can take as a customer is to buy medications ― both generic and brand-name ones ― at trustworthy pharmacies, such as My Canadian Pharmacy, an authorized service to sell generics thanks to its network of partners. Generic drugs are not a new scene, they have been around for many decades, but as of recently they are more and more used as a reliable tool for bringing down the healthcare cost on the governmental level.
Apart from that, it is up to the team of the pharmacy to choose manufacturers and suppliers, and that choice makes the biggest difference. Sure, to protect the clients' health, most drugstores carry out scrupulous research on the reputation and reliability of each and every new supplier or producer they plan to collaborate with. As a rule, pharmacy managers can boast extensive experience of working in the pharma market and can easily detect fakers, fly-by-night companies, and other unreliable businessmen.
How to Select a Trustworthy Pharmacy?
As of today, the majority of patients switch to using the services of online drugstores, since that is more convenient and helps to significantly reduce expenses. Through online pharma distributors that operate in your city or with pharmacy mall, a team of pharma-devotees outside the U.S who work with international shipping, you may directly experience the essential features of shopping comfort. Select generics, or else speak to the pharmacist who guides through affordable choices at a few clicks only.
Beyond that, you may create a list of other trustworthy pharmacies on the Internet to turn to by complying with the next pillars:
Check its reputation. First of all, have a close look at the customer's feedback. Certainly, to see a truthful picture, it is advisable to look through the reviews left on several independent third-party platforms. The point is that the pharmacy can moderate the feedback section on its own website. If you see that all the messages are positive, that is too good to be true. In addition, it is recommended to search for information about the company itself.
Make sure that it has been working in the market for more than a year. If it has just entered the market, you will not have any opportunity to check its reputation. Certainly, the perfect variant is to turn to companies that have been operating in the market for decades and have managed to preserve a spotless reputation.
See whether there is the exact contact information on the website of a drugstore. In the case of any problems or questions, you should have an opportunity to get in touch with the customer support specialist.
Compare its prices with those at other online drugstores. There should not be dramatic differences. Do not get swayed by huge discounts that seem to be too generous. The production of medications is a complicated and cost-consuming process, so neither brand-name medicines nor generics can be sold for peanuts. So, if you see that a website offers prices that are several times lower than on all the other platforms, using its services is risky. The most obvious reason for such generosity is that it sells counterfeit products or collects payments without sending any products in exchange.
Certainly, apart from safety issues, you should take into account other choice factors as well:
An assortment. Make sure that you can buy all the products needed on one platform. That will save you time and effort.
Payment and shipping terms. As of now, the majority of online drugstores offer a good selection of payment methods, but you had better check it from the very beginning. Also, if you want to order medications from abroad, find out whether the company selected provides international shipping and compare its cost with that on other websites. The availability of courier services will also be an advantage.
Privacy issues. First, have a close look at the privacy policy in order to make sure that your personal data will not be shared with any third-party companies. Then, find information about packaging. Most Internet pharmacies take special care of the customers' privacy and do not disclose any information about the contents of an order on the package or in the bill.
Additional services. They may include free online consultations with pharmacists, newsletters informing about upcoming and current special offers or reminders to replenish supplies.
As you can see, if you buy generics from a reliable pharmacy, there is no need to worry about their effectiveness or the security of your health.