Overview
iCo Therapeutics is a Search and Development company. By focusing efforts on development instead of research, iCo's business model aims to acquire the rights to drugs that are either off-patent, currently approved or near commercialization and develop them by redosing or reformulating them for new or expanded labels. Subsequent development of these therapeutics may include drug delivery technologies-such as sustained release or biodegradable matrices to extend patent coverage.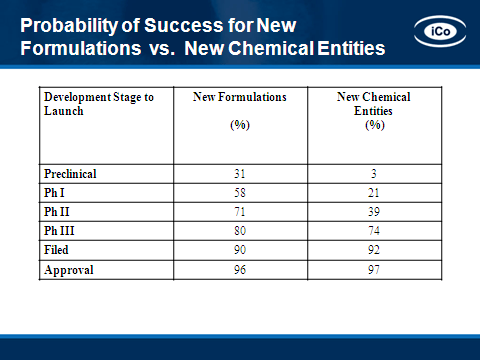 There is a significant decrease in development risk associated with targeting existing drugs, including:
Reduced risk of adverse events since clinical testing and systemic use in humans has already been established.
Scale-up and manufacturing issues have already been addressed since clinical grade material has been made.
The target and mechanism of action has been identified.